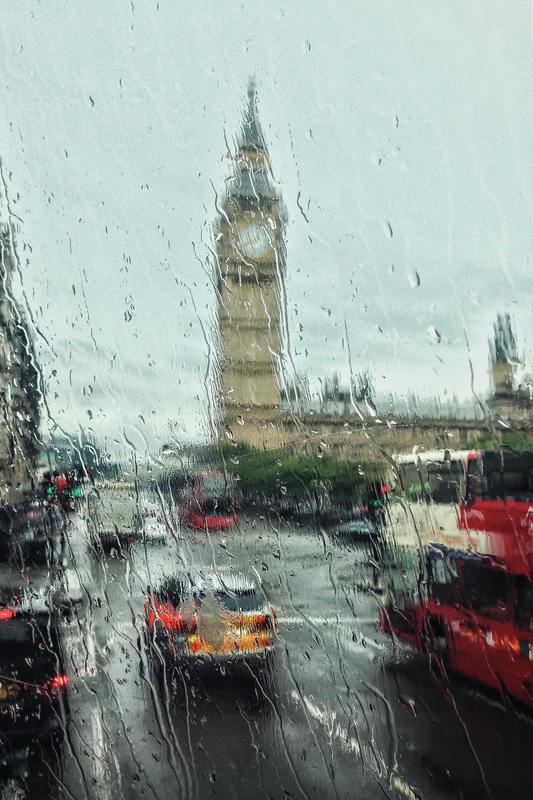 If you're moving on a sunny day then you're one of the lucky people who have managed to avoid dealing with bad weather. For everybody else, however, worrying about whether your belongings will get wet is likely to be part of the experience on the day of your move.
So how should you move house on a rainy day? The best thing you can do is to stay well informed and prepared. We've compiled some of the best tips on how get ready for such a move:
Tip 1: Check the weather forecast regularly
Half of the preparation is to stay informed of what the weather forecast tells you. For best results compare the forecast of 2-3 different sources.
It's best to do this every day of the week prior to your move. This way if any further preparations or arrangements are required you will be able to get ready well before the big day.
Tip 2: Pack your belongings
Whether sunny or rainy your moving day is – packing your belongings well before in advance is essential for a smoother moving process. All of your belongings in boxes need to be packed and sealed – ready for collection on the day of the move.
If you are using our
Professional Packing Service
then the team will take care of all packing procedures. However, if you've decided to do this on your own, there are a few essential practices you should consider:
- Label all boxes – list briefly each box' contents to stay organised and to be able to easily find anything you are looking for once you move to the new property
- If using cardboard boxes to pack your belongings – make sure to wrap them with stretch wrap as well for best protection against rain
- Fragile items should be packed in small boxes and always wrapped with plenty of bubble wrap – we have prepared an extensive list of
tips for packing fragile items
- Make sure that your mattress is well wrapped with either stretch wrap or sealed in a mattress cover
- Wrap clothes with their hangers in plastic bags – this will protect them from getting wet and will also be easier to unpack them at the new property
- Ensure your furniture is well wrapped in blankets to protect it from any scratches during the move. Afterwards use stretch wrap to protect it from the rain while being carried to and from the vehicle
Tip 3: Health & safety measures
If you've decided to move on your own instead of hiring a professional house removal company then it would be best to keep to following in mind:
- Check if the weather will be raining only or will there be thunder and lightning – if you are moving any bulky metal pieces it's best to avoid doing so during thunderstorms. It's best to wait it out and avoid moving in such weather.
- Get the proper gear – carrying heavy and bulky items may cause your hands to bruise. In such cases it's best to wear working gloves. Also keep in mind that you will need a raincoat to protect you from the rain and anti-slip footwear.
- Be careful on the road and stay safe – when weather conditions aren't the best it's always a rule of thumb to be careful and to avoid rushing things. Take your time to reach the new property – it's better to make the journey safe rather than risking an accident.
Tip 4: Arrange insurance
No matter how careful you are when carrying and loading furniture and items in the vehicle there's always a risk of accidentally breaking something. For best experience we recommend arranging insurance for your belongings when moving your home.
Tip 5: Additional pieces of advice
- Even if you've been thorough when wrapping your boxes with stretch wrap it is still possible to have your boxes wet and weakened from the rain. To avoid a disasters make sure to stop as close to the building's entrance as possible – this will limit the exposure to the rain.
- Moving on rainy days is guaranteed to get some dirt on your belongings or in your household – ensure you've got a box of cleaning supplies handy to wipe or remove any dirt on the spot
- Whether using a professional moving company or moving on your own – delays are to be expected when moving on a rainy day. When planning out your day make sure to plan some extra time for any delays that may occur because of the rain.
Photo by
Sid Ali
from
Pexels
---
Next Article