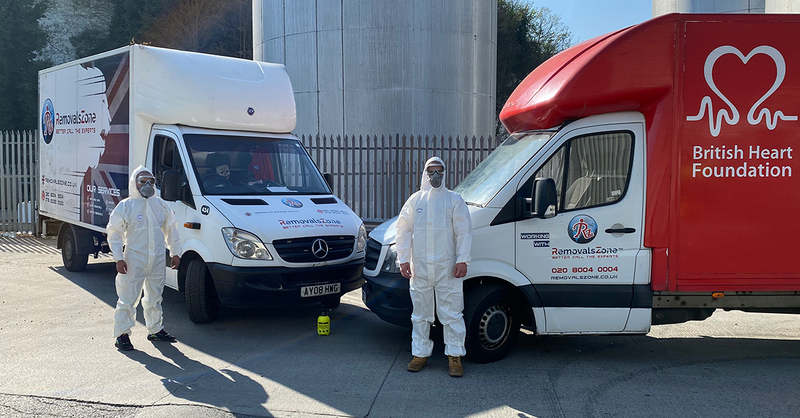 Updated 1st June 2020
In accordance with the escalating COVID-19 situation in the UK, we have introduced new precautionary measures to ensure our customers' peace of mind and our employees' well-being.
As part of our social policy each customer will receive a voucher for their completed move. Read more about the variety of vouchers you can receive
here
.
All measures have been designed in line with the latest regulations and guidelines of the World Health Organization.
In order assist Government efforts to slow-down the spread of the virus and to protect the NHS in this time of great distress, we have taken strict precautions in addition to Government gudelines. We've implented the following to make it easier for customers who need to move as well as safer for everybody:
- The body temperature of each member of the team is checked every morning before the team leaves the depot and start completing the scheduled services for the day;
- All teams have been equipped with protective masks, gloves. If you have any suspicions or concerns that you may have been infected prior to receiving the service, please inform us beforehand so we can also bring high-grade antibacterial jumpsuits;
- Every team disinfects all outer surfaces, doors and door handles at your new home upon request*;
- Every team disinfects their vehicle after each removals service;
- Vans are disinfected every morning before leaving the depot;
- Each team is equipped with antibacterial products to maintain a good hygiene and to regularly sanitise their mobile phones and work equipment;
- We request that only one representative from your side is present during the moving;
- We request that You keep your distance of at least 2 metres away from the team during service provision;
- We request that You wear a protective face mask and gloves during service provision. We know these are currently in short supply, so to ensure your well-being the team will be able to provide you with a set of these
for free
if you have not managed to find any;
*Disinfection is free and provided prior to unloading your belongings upon your request. Please note that this should not be mistaken for a service such as deep cleaning or one-off cleaning of your new home. We provide the disinfection as part of our efforts to contribute to slowing-down the spread of Coronavirus (COVID-19).
We keep monitoring the Coronavirus situation and the government updates and advices regarding the necessary further actions we have to take to avoid any further spread of the virus.
Due to the precautions we've already implemented more and more people are already booking the available time slots. Please note that all bookings are subject to availability. We recommend booking your service no less than 2-3 weeks in advance to ensure that there is a team available.
Call us
today to secure your team on time!
---
Next Article